Dog Training & Dog Care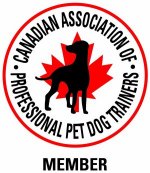 Training Your Dog
Why Should You Do It?
Many people can't imagine life without dogs. We admire and adore them for their loyalty, unconditional affection, playful exuberance and zest for life. Nevertheless, dogs and people are very different animals. Although officially "man's best friend," dogs have some innocent but irksome tendencies—like jumping up to greet, barking, digging and chewing—that can make it downright difficult to live with them! To make the most of your relationship with your dog, you need to teach her some important skills that will help her live harmoniously in a human household.
Learning how to train your dog will improve your life and hers, enhance the bond between you, and ensure her safety—and it can be a lot of fun. Dogs are usually eager to learn, and the key to success is good communication. Your dog needs to understand how you'd like her to behave and why it's in her best interest to comply with your wishes.
How Should You Do It?
If you ask around, you'll get all kinds of advice about training your dog. Some people will tell you that the key is to use a "firm hand"—to make sure your dog doesn't think she can get away with naughty behavior. Some people argue that you should only use rewards in dog training and avoid punishing your dog in any way. Some people insist that all you have to do is "be the alpha dog," assert your status as the dominant leader of your "pack." It's easy to get overwhelmed by the glut of differing opinions out there.
Regardless of which method and techniques you use, effective dog training boils down to one thing—controlling the consequences of your dog's behavior. If you want to influence the way your dog behaves, you need to:
Reward behaviors you like.
Make sure behaviors you don't like aren't rewarded.
Understand How Your Dog Learns
One of the most frequent complaints of pet parents is that their dogs "just won't listen." But put yourself in your dog's shoes for a moment. If someone was constantly chattering away in a foreign language that you'd never heard before, how long would you pay attention? Probably not for very long—because you simply wouldn't be able to understand what the foreign speaker was trying to communicate.
To communicate clearly and consistently with your dog, you need to understand how she learns. Dogs learn through the immediate consequences of their behavior. The nature of those consequences determines how they'll behave in the future. Dogs, like other animals (people included), work to get good things and avoid bad things in life. If a behavior results in something rewarding—like food, a good belly rub, playtime with dog buddies or a game of fetch with her pet parent—your dog will do that behavior more often. On the other hand, if a behavior results in an unpleasant consequence—like being ignored or losing things she finds rewarding—she'll do that behavior less often.
If You Like the Behavior, Reward It
Some training methods use punishment, like leash corrections and scolding, to discourage dogs from doing everything except what you want them to do. Other methods cut right to the chase and focus on teaching dogs what you do want them to do. While both tactics can work, the latter is usually the more effective approach, and it's also much more enjoyable for you and your dog. For example, you can easily use treats, games and praise to teach your dog to sit when people approach during walks in the neighborhood. If your dog is sitting, she won't be dragging you toward the people, jumping up when they get close enough, mouthing on their arms and legs, and so on. That's pretty efficient training—no pain or intimidation needed. Alternatively, you could grab your dog's leash and jerk her to the ground every time she jumps up to greet people, and you'd most likely get the same effect in the end—no more jumping up. But consider the possible fallout:
Your dog might decide that people are scary since she gets hurt whenever she tries to greet them—and she might try to drive them away by growling or barking the next time they approach.
Your dog might decide that YOU are scary since you hurt her whenever she tries to greet people.
If you can teach your dog polite manners without hurting or frightening her, why not do it? Rather than punishing her for all the things you don't want her to do, concentrate on teaching your dog what you do want her to do. When your dog does something you like, convince her to do it again by rewarding her with something she loves. You'll get the job done without damaging the relationship between you and your best friend.
If You Don't Like the Behavior, Take Rewards Away
The most important part of training your dog is teaching her that it pays to do things you like. But your dog also needs to learn that it doesn't pay to do things you don't like. Fortunately, discouraging unwanted behavior doesn't have to involve pain or intimidation. You just need to make sure that behavior you dislike doesn't get rewarded. Most of the time, dog motivations aren't mysterious. They simply do what works! Dogs jump up on people, for example, because people pay attention to them as a result. They can learn not to jump up if we ignore them when they jump up instead. It can be as simple as turning away or staring at the sky when your dog jumps up to greet or play with you. As soon as she sits, you can give her the attention she craves. If you stick to this plan, your dog will learn two things at once. Doing something you like (sitting) reliably works to earn what she wants (attention), and doing things you don't like (jumping up) always results in the loss of what she wants.
Control Consequences Effectively
As you teach your dog what you do and don't want her to do, keep the following guidelines in mind:
Consequences must be immediate Dogs live in the present. Unlike us, they can't make connections between events and experiences that are separated in time. For your dog to connect something she does with the consequences of that behavior, the consequences must be immediate. If you want to discourage your dog from doing something, you have to catch her with her paw in the proverbial cookie jar. For example, if your dog gets too rough during play and mouths your arm, try saying "OUCH!" right at the moment you feel her teeth touch your skin. Then abruptly end playtime. The message is immediate and clear: Mouthing on people results in no more fun. Rewards for good behavior must come right after that behavior has happened, too. Say a child in a classroom answers a teacher's question correctly, gets up from his desk, sharpens his pencil and then punches another kid in the arm on the way back to his seat. Then the teacher says, "Good job, Billy!" and offers him a piece of candy. What did Billy get the candy for? Timing is crucial. So be prepared to reward your dog with treats, praise, petting and play the instant she does something you like.
Consequences must be consistent When training your dog, you—and everyone else who interacts with her—should respond the same way to things she does every time she does them. For example, if you sometimes pet your dog when she jumps up to greet you but sometimes yell at her instead, she's bound to get confused. How can she know when it's okay to jump up and when it's not?
Be a Good Leader
Some people believe that the only way to transform a disobedient dog into a well-behaved one is to dominate her and show her who's boss. However, the "alpha dog" concept in dog training is based more on myth than on animal science. More importantly, it leads misguided pet parents to use training techniques that aren't safe, like the "alpha roll." Dogs who are forcibly rolled onto their backs and held down can become frightened and confused, and they're sometimes driven to bite in self defense.
Keep in mind that ditching the "alpha dog" concept doesn't mean you have to let your dog do anything she likes. It's fine to be the boss and make the rules—but you can do that without unnecessary conflict. Be a benevolent boss, not a bully. Good leadership isn't about dominance and power struggles. It's about controlling your dog's behavior by controlling her access to things she wants. YOU have the opposable thumbs that open cans of dog food, turn doorknobs and throw tennis balls! Use them to your best advantage. If your dog wants to go out, ask her to sit before you open the door. When she wants dinner, ask her to lie down to earn it. Does she want to go for a walk? If she's jumping up on you with excitement, wait calmly until she sits. Then clip on the leash and take your walk. Your dog will happily work for everything she loves in life. She can learn to do what you want in order to earn what she wants.