Dog Training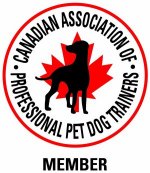 Rob offers certified obedience training using a balanced method of positive reinforcement coupled with calm assertive leadership techniques. With the help of an experienced canine behaviour specialist you can correct and control all of your dog's behavioural problems.
1hr Lesson for Training .
Price: $100 +HST hr
Private Lessons are for those wanting more in-depth instruction, and also for dogs with behaviorial issues.
The one-on-one sessions allow our trainers to deal with issues specific to your canine, incorporate other training methods and tailor exercises to your unique needs